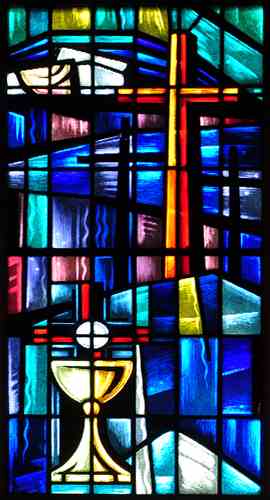 St. Paul's Mission Statement: "To share the love of Jesus Christ"
Our vision: "St. Paul's is a community of Christ where we are changed by God's grace, therefore empowered to change the world around us. We use our spiritual gifts and unique resources to create an environment where our community sees our example of Jesus' love; feels welcome, accepted, and encouraged to explore and develop their own faith.
Our Core Values:
God Centered
Jesus Christ is the Head of the Church. We are called to experience God through worship and Christ's example of servant leadership.
Prayer
We believe in the power of prayer. We are called to listen through prayer in order to build relationships with God and others.
Acceptance
All are created in God's image. We are called to welcome and accept everyone for who God made them. We also accept real change as Jesus radically changes us, and we are ready for change in order to reach all God's creation.
Scripture
Our beliefs are rooted in the Word of God. We are called to learn and be transformed.
Service
We serve others as Christ serves all. We are called to show transformational love, extravagant grace, and radical forgiveness through ministries and events in our daily lives.